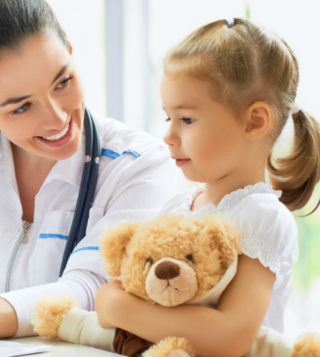 At Atlantis Urgent Care we know that nothing is quite as stressful as when your children are hurt or sick. The certified doctors at our clinics provide quality urgent care for children so you get the care and attention that you expect from your pediatrician, who may not have evening or weekend hours.
If your child needs immediate medical attention for a non life-threatening injury or illness, we offer pediatric emergency care so you don't spend hours in an emergency room, losing valuable time from school and work.
With 7-day availability at our Indian Harbour Beach, Florida location, Atlantis Urgent Care always has time for your sick or injured child.
If your child is losing consciousness or is experiencing an anaphylactic reaction, please call 911.
Children have different needs than adults, and we know that because many of us at Atlantis Urgent Care are parents ourselves. When they hurt, they can't always muscle through. They need care and compassion, and above all, they need to be treated like people. Our staff won't talk down to them or minimize their pain. Our offices are clean and comfortable, and we won't make you wait.
Our doctors specialize in emergency care, and have the time and resources to treat you with the same care we'd want for our own children.
For immediate, fast, and comprehensive urgent care for children, just walk into our clinic or pre-register easily through our website!
at Atlantis Urgent Care, we are here for you!
For more information, contact us at (321) 777-2273 or PreRegister now for your next visit.
Care Services for Children